Food Matters
A must-see film for anyone serious about their health. Although we do not recommend an exclusively raw, plant-based diet, we highly encourage everyone to watch this movie as it very simply illustrates many of the key principles at the foundation of Nutritional Balancing Science. What is Nutritional Balancing Science?
As Hippocrates, the father of Western medicine said:
"The human body has an amazing innate capacity for self-healing"
However…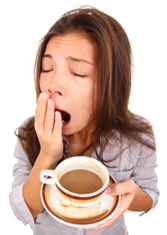 How is the body's innate healing capacity able to keep up with such overload to the system?
With the unrelenting series of stresses we place on our bodies on a daily basis over years, decades, it is no surprise that so many of us are struggling with diabetes, weight gain, constipation, chronic fatigue, sleep disorders, depression, anxiety and weakened immune systems. We are forcing our bodies to use up all available energy to compensate and adapt to the stresses in our internal and external environments just to maintain "status quo".
A deeper look at this "status quo" reveals dangerously low energy levels, chronic fatigue, and lowered immunity.
How many of us rely on stimulants such as coffee, energy drinks and sugar to get us through the day? How many also rely on daily medications, tests and procedures just to maintain this artificial health?
ready to start your journey to lead a healthy, vibrant, joyful life?