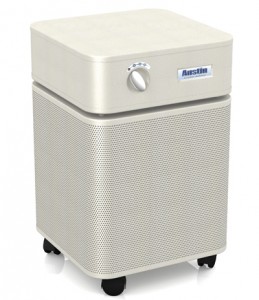 Why buy a Healthmate Jr plus air purifier
Sounder Sleep
Reduced Snoring
Stop Sneezing
Reduce nighttime allergies & asthma attacks
Strengthen your immune system
Reduced coughing and wheezing
Eliminate dry mouth and runny nose
The Ultimate in Air Purification. Remove Toxic Gas with The Austin Air Healthmate Jr. Plus
Cleans benzene, wood burning smoke, formaldehyde and other volatile organic compounds from the air
Capable of trapping 99.97% of all polluting particulates down to 0.3 microns
Who should consider the Austin Healthmate Jr. plus?
Those needing the best way of removing wood burning smoke, formaldehyde and other VOCs
The Multiple Chemically Sensitive (MCS)
Those with pre-existing health issues
People in high particle and gas contaminated areas
Why is the Austin Healthmate Jr plus the best choice?
Extremely effective at removing particles in the air including dust, pollens, and smoke elements
An exceptional capacity for removing Volatile Organic Compounds (VOCs)
Removes viruses and bacteria
Designed for the toughest air contamination conditions in smaller spaces
Will cleanse the air for areas up to 700 sq ft
Add Healthmate Jr plus air purifier to your cart:
Price:465.00
About the filter
All air purifiers come with a filter. The information listed here is for replacement filters. All replacement filters have 5 year life expectancy.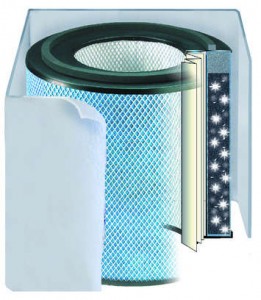 Replacement filter for the Austin Air HealthMate Jr Plus Air Purifier.
The Austin Air HealthMate Jr. Plus Filter provides the same benefits as the standard Austin Air HealthMate Filters and additionally includes potassium iodide (along with the zeolite), delivering greater relief for people with severe chemical sensitivities. We recommend the Austin Air HealthMate Jr. Plus Filter where there is need for cleaning the air in difficult air quality problem locations, tough jobs and for locations with there are heavy concentrations of air pollution.
Add your Healthmate Jr Plus Replacement Filter to your cart:
Price:235.00
Warranty details
Backed by the best warranty in the industry, you can take pleasure in knowing you've made a sound investment with your Austin Air cleaner.
30-Day, No-Questions-Asked, Money-Back Guarantee
In the unlikely event that you're not completely satisfied with your Austin Air cleaner, return it within 30-days, no-questions-asked.
5-Year Mechanical Warranty
Your Austin Air cleaner is warranted to be free from defects in material and workmanship for a period of 5-years from the date of purchase; provided your Austin air cleaner was operated under normal residential use and that you have completed and returned your warranty registration to Austin Air Systems.
5-Year Pro-rated Filter Warranty
Austin Air offers a 5-year pro-rated filter warranty, by far the most comprehensive in the industry. No more costly filter replacements every few months or even years. Austin Air filters are designed to last for an amazing 5-years, under normal residential use.